Get About Us
Life is better, when we Camp
Nilmay Agro Farm Camping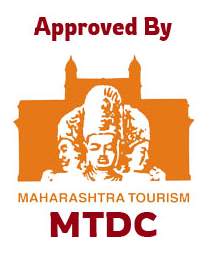 What could be better than a day filled with exploring the woods, an evening of good conversation (and ghost stories!) surrounded by loved ones around a campfire, and a night of sleeping in a tent beneath a pitch-black sky filled with bright stars? we at Nilmay Agro Farm Camping, gives you an unique lively experience at our camp site loacated at shirwali, Mulshi.
In some corner of every heart lives the love for nature, childhood, adventure and many other things… It requires some trigger to bring it out & we at Nilmaya Agro Farm play that role. Located just a 120 kms from Mumbai and 45 kms from Pune. Nilmay Agro Farm experience you the divine is through the silence and also help you to keep close to nature's heart.
Nilmay Agro Farm offers a range of stirring activities like adventure to sleep in tents, Nature Trek, Dam backwater trek where you can simply sit back and relax watching the changing the colours of sky and greenery around you and many more adventure activities.
If you are searching for holiday with nature and adventure, we are here to serve you better experience of delightful picnic with Family and friends.
Peace & Quite, Unplug and enjoy the simplicity and beauty of Nature with Nilmay Agro Farm.